Company News

RSI Launches New Website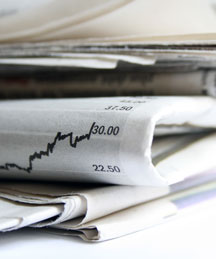 UPPER MARLBORO, MD — Renaissance Systems, Inc. (RSI) unveiled its new website as part of a larger company relaunch. The new website better represents how RSI has advanced its positions as one of the leading IT solution providers in the Washington, DC.
"Our goal has always been to consistently provide the best service for our clients. We believe the new site will provide our current and future clients a better overall experience and a chance to connect with a wider audience," said RSI CEO, James Chavis.
With a more updated look and feel, smoother navigation, and improved accessibility, finding out how RSI makes businesses and government facilities safer, has never been easier. Still wiith us Dr. Richard Colligan, PhD New Business & Proposal Mgmt, Dr. Giedon Nwatu, PhD in BioMetrics and Cyber Security Engineering, Retired Army LTC Greg Ayres Sr. Business Develpement and Mr. S. McCollum a Duke grad and Encase SME.
RSI a minority owned , 8(A), Wins contract with KRATOS -Public Safety & Security Solutions, Inc to network and cable Prince Georges College Emergency Response and Fire Notification Warning system. State of Maryland approved the contract this March 2015 and the team of KRATOS, Renaissance Systems and H & L Services will update all 17 buildings with a newly wired system. RSI is also pleased to announce new Task Order to support AccentureFederal with building a superior class Security Operation Center (SOC) for the U.S. Department of Labor. RSI launched new secure Teleworking platform with CSR Support
Visit RSI at www.rensysinc.com or contact us at request@rensysinc.com